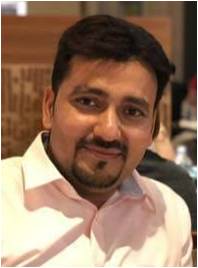 The year was 2001 when Mr. Asif, the CEO of Global Health Care, set his firm footings in the health care business by establishing a trifling yet progressive firm namely Global Health Care in Rawalpindi, Pakistan. Over the decade of a century as it earned vital constituent of business, after-sale support, dealing in conviction, exactitude, and business integrity which remains the essential ingredient of business decisions in years forth.
In the backdrop of this development, Mr. Asif set a very clear Vision & Mission for the company and elongated his business towards a rapidly growing health care company. He participated in lots of international health care congresses in Asia, Europe, and the USA to learn and search for the top-notch innovative & quality manufacturers to engage them in exclusivity contracts to promote their products and technologies in Pakistan.
His dynamic leadership has not only placed the company one of the best health care companies in Pakistan but a market leader in a few products.
Mr. Asif did his MBA in Executive (Marketing) from Islamabad. He attended multiple short courses in business management from different national and international sources.
Dear Colleagues,
The COVID-19 situation has evolved further and we are dealing with a significant global challenge. With Governments around the world taking stricter and more impactful measures to ensure the safety of their citizens, it is taking strenuous effort to ensure business continuity. Despite of the continous hike in US$ against PKR, increase in freight and logistics during pandemic and Dengue crises in Pakistan.  Yet we spared no effort in offering lowest possible prices with best quality to our customers. Because it is our priority to support you in your endeavors. Now your commitment and support has become crucial to maintain business. We are also much obliged to our distributors, Labs and customers that they kept their trust in us and ensured timely supplies and forecast. While the virus threat is global in nature, the situation is different in each country and changing fast. I am proud and inspired by the way our company has risen to this challenge with flexibility, resilience, courage and a caring heart. Thank you for your enormous contributions. Let's work together – across all parts of the business – to keep going. Let's make this one of our finest hours. Please, do look after yourselves and your families. And stay safe.
Thank you.
Asif Mehmood
CEO